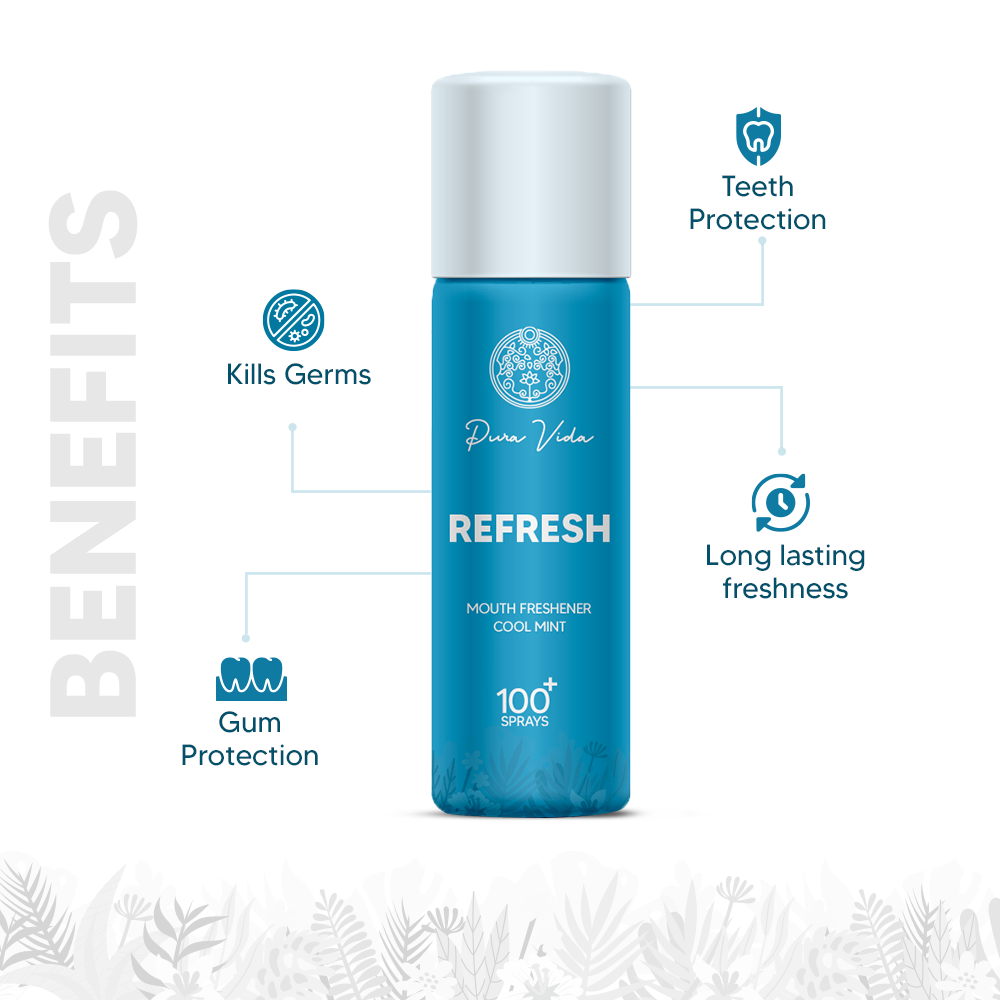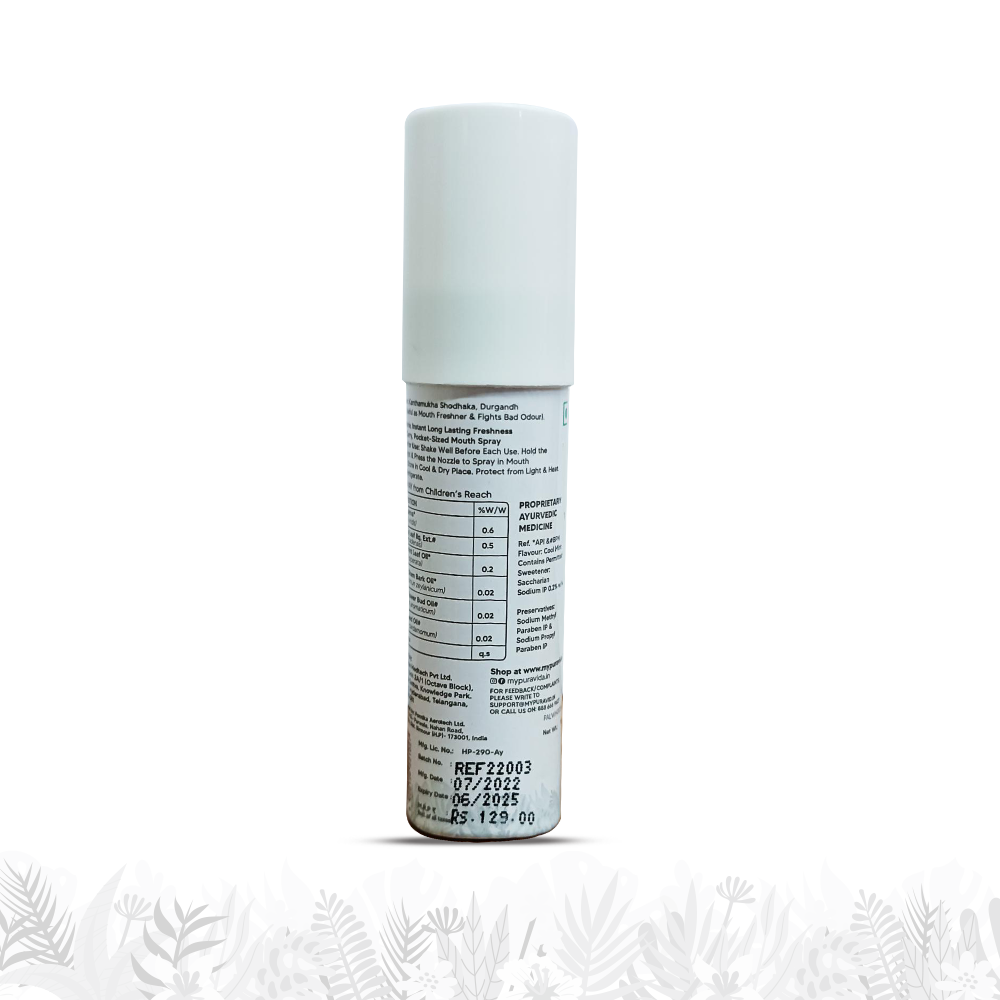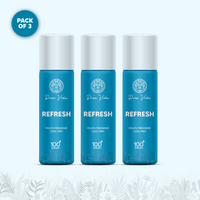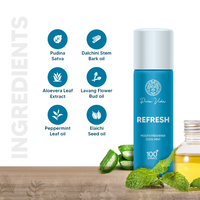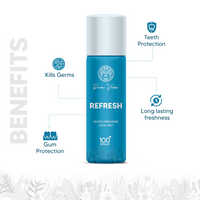 10828 Sold
ReFresh - Anti-Bacterial & Ayurvedic Instant Mouth Freshener Spray (3 Pack)
Rs. 387.00
Sale
Rs. 329.00
Description
Benefits
How to Use
Ingredients
Pura Vida Refresh - Best Mouth Freshener Spray in India for Bad Breath!
Get instant mouth freshness & relief from bad breath with Refresh Ayurvedic Mouth Freshener Spray. This Refresh Oral spray also helps protect your teeth and gums from decay. 
This Ayurvedic proprietary formula contains a unique blend of six natural extracts and essential oils traditionally used to kill the germs and provide long lasting freshness.
This pocket sized elegant spray comes in a refreshing cool mint favor and can be used instantly anytime, anywhere for instant freshness & oral health.
Pura Vida Refresh Mouth Freshener Spray Benefits
1. Kills Germs
2. Long lasting freshness
3. Gum & teeth protection
How to Use Pura Vida Refresh Mouth Freshener Spray?
Spray directly in the mouth before you step out or after meals to keep your mouth protected.
Pura Vida Refresh Mouth Freshener Spray Ingredients
Pudina Satva: Helps prevent Bad breath and Toothache. Also, mint contains anti-bacterial and anti-inflammatory properties that maintain oral hygiene.
Aloevera Leaf Extract: Effective in controlling bacteria that causes cavities. Aloe latex contains anthraquinones, which are chemical compounds that are used in healing and arresting pain because they are anti-inflammatory in nature.
Peppermint Leaf oil: Exceptionally powerful for fighting oral pathogens and killing common bacteria that can lead to cavities and gum disease.
Dalchini Stem Bark oil: Cinnamon oil is known for its antibacterial properties. It is essentially good for the teeth and gums. Cinnamon not only beats tooth decay but also helps prevent gingivitis and bad breath. 
Lavang Flower Bud oil: Clove oil contains the active ingredient eugenol, which is a natural anesthetic. It helps numb and reduce pain to ease a toothache. Eugenol also has natural anti-inflammatory properties. It may reduce swelling and irritation in the affected area.
Elaichi Seed oil: Elaichi helps in relieving mouth ulcers, sore throats, and mouth infections. The seeds of Elaichi showed an improvement in oral health because of their anti-inflammatory and antioxidant properties.