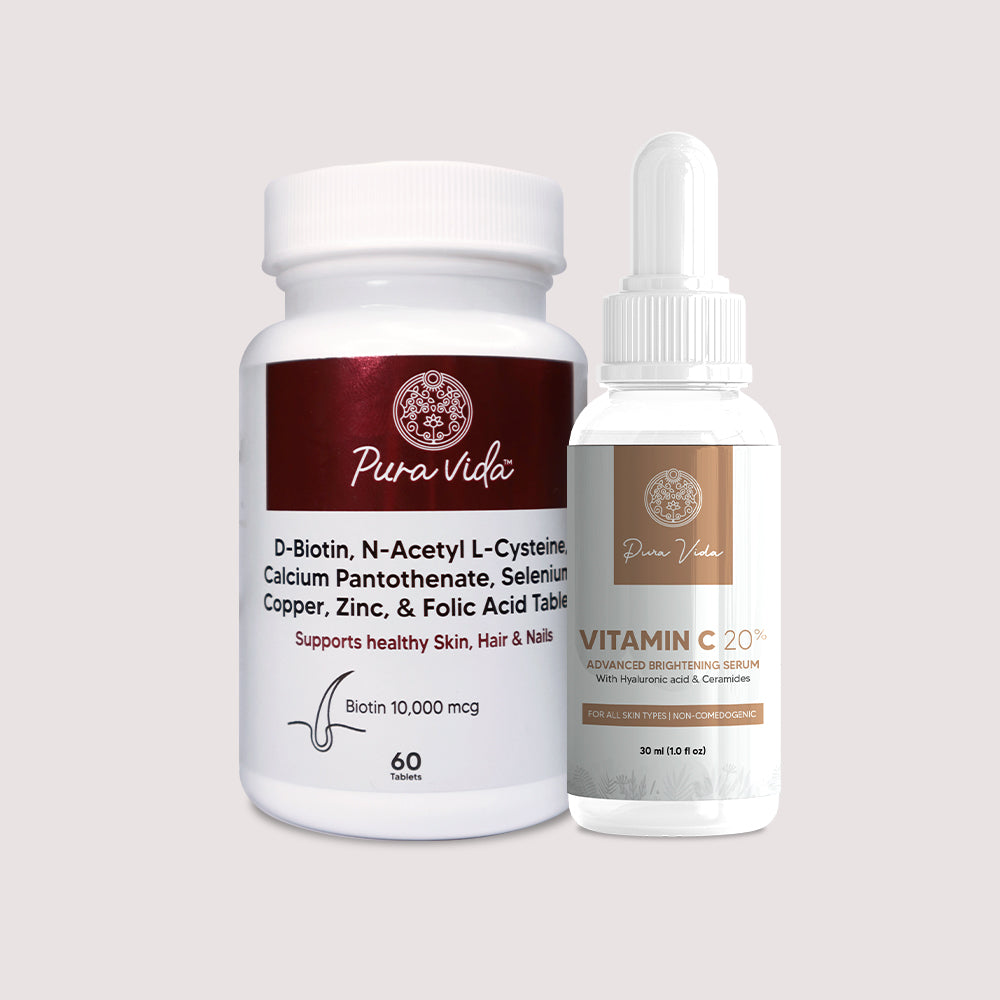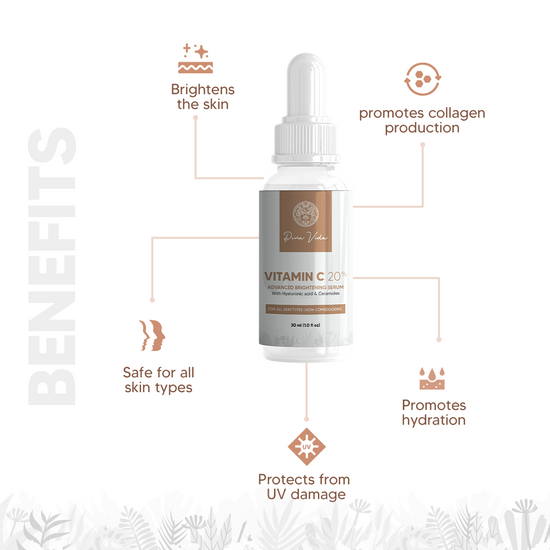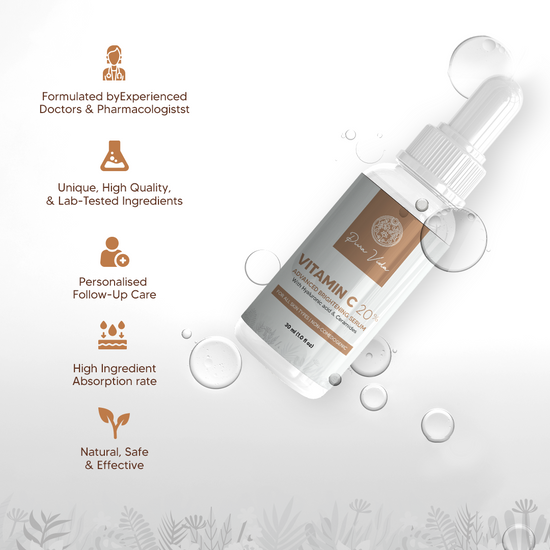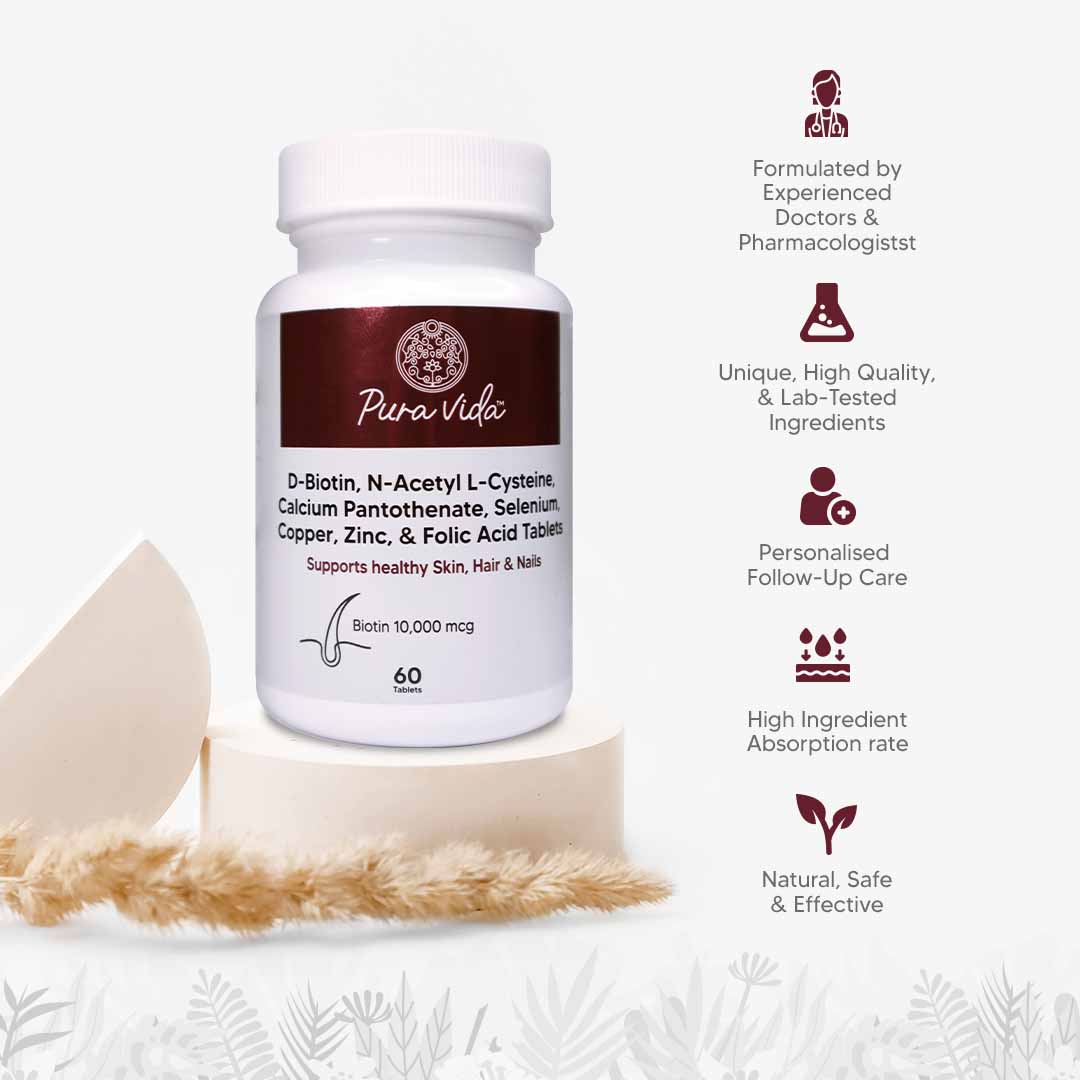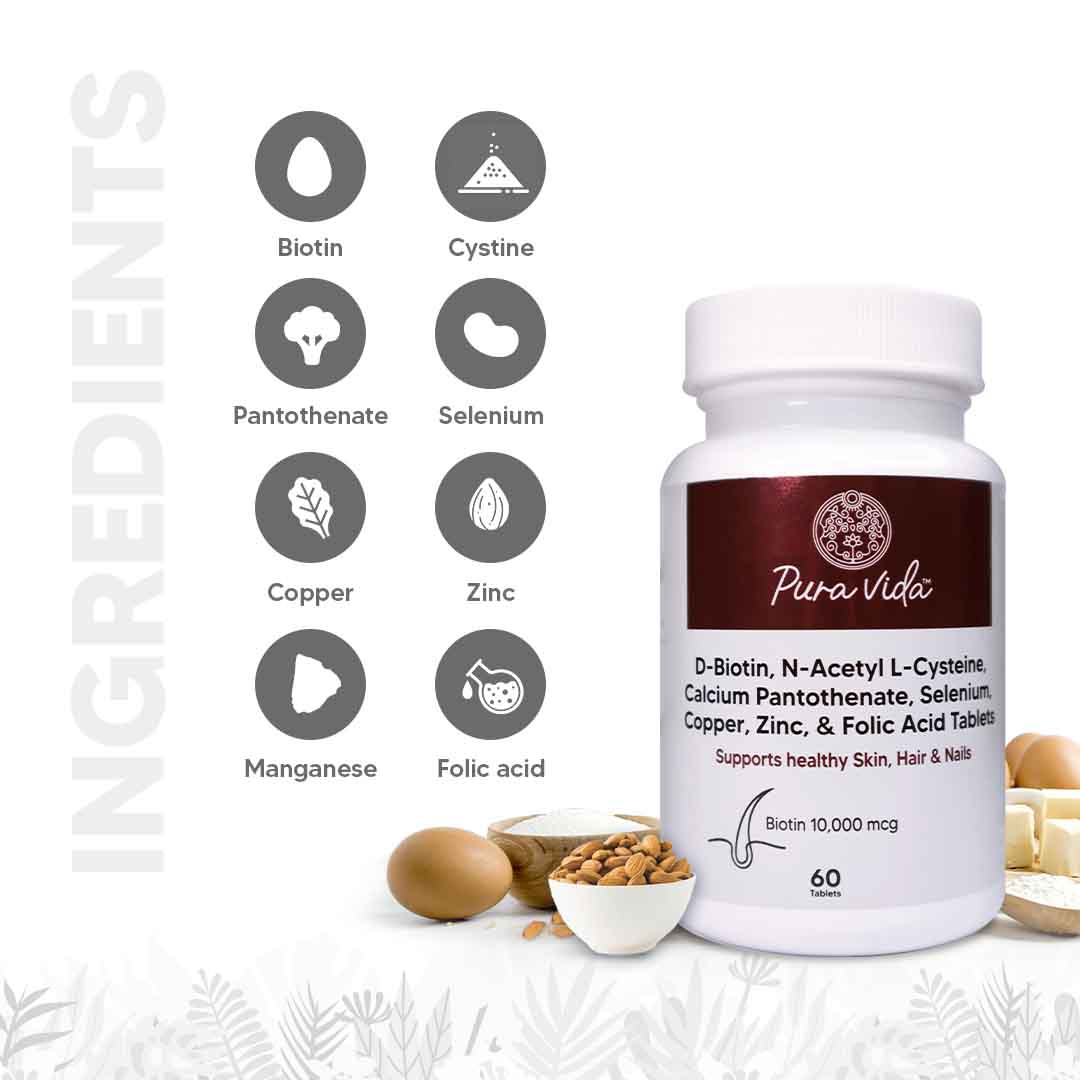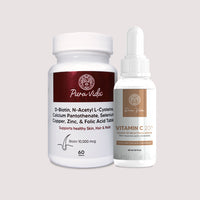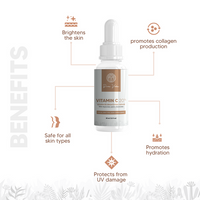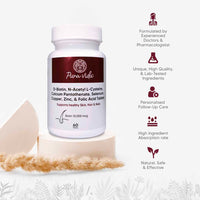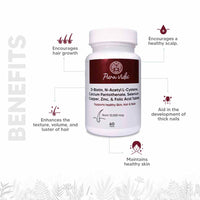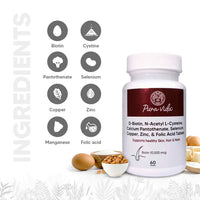 120 sold
Glow Skin Kit | Vitamin C Serum & Biotin Tablets
Rs. 998.00
Sale
Rs. 749.00
Description
Benefits
Dosage
Ingredients
About Pura Vida Glow Skin Kit
PuraVida Glow skin kit consists of Vitamin C Serum and D-Biotin Tablets, they work together to support a healthy, hydrated and glowing skin.
Vitamin C serum works on the derma layer to make your skin look hydrated and vibrant. It is very effective against dark spots and scars, It helps in preventing premature ageing of the skin and restoring a youthful, smooth appearance to the skin.
PuraVida Biotin tablets consists of Bioavailable easy to absorb D-Biotin. Regular intake of these tablets nourish your skin cells and maintains your skin health, glow and charm.  
Pura Vida Glow Skin Kit Benefits:
1. Promotes hydration and Brightening of the skin
2. Fights skin inflammation
3. Reduce hyperpigmentation and appearance of under-eye circles
4. Promotes collagen production
5. Gives protection against UV damage
6. Maintains a healthy skin
7. Encourage hair growth and a healthy scalp
8. Improves the texture, volume, and lustre of hair
9. Aid in the development of strong and thick nails1
How to Use Pura Vida Glow Skin Kit?
1. Put 2 to 3 drops of Vitamin C serum into the palm
2. Then, dab some of the serum over your cheeks and forehead with the fingers of your other hand.
3. Apply the serum to the rest of your face and gentally massage in an equal, circular motion. 
4. You can also directly put a few drops on the facial skin and spread it gently all over the face  with fingertips.
5. Take one tablet daily or as directed by the physician
Pura Vida Glow Skin Kit Ingredients:
Vitamin C Serum Ingredients:
3-O-Ethyl Ascorbic Acid: It is a new generation of Vitamin C derivative that  has excellent whitening properties and acts as a powerful anti-aging active by increasing collagen synthesis and protecting skin from DNA damage. It inhibits melanogenesis, lowers dark spots and age spots, fights photoaging by interfering with inflammatory cytokines like IL-6, and reverses ROS formation in order to achieve free radical scavenging. It has a high heat and photostability profile.
Hyaluronic acid: Hyaluronic acid is well known for its skin advantages, particularly in easing dry skin, minimising the appearance of fine lines and wrinkles, and hastening wound healing.
Vitamin E Oil: Protects the skin from free radicals and collagen degradation. It reduces fine lines and wrinkles and aids in the healing of closed wounds, acne scars, and red areas. Vitamin E Oil keeps your skin moisturised and healthy-looking.
Ceramides: Ceramides help to preserve the skin by forming a protective barrier that prevents moisture loss and protects the skin from environmental aggressors. They're crucial for preventing dryness, dehydration, and premature ageing.

Ferulic acid: Ferulic acid is most well-known for its ability to protect the skin. Ferulic acid, when applied topically, is supposed to heal UV damage and reverse the indications of ageing, such as fine lines and wrinkles.
Biotin Tablets Ingredients:
Biotin: Vitamin B7, sometimes referred to as biotin, or D-biotin, increases the formation of keratin in hair and can hasten follicle growth. N-Acetyl L-Cystine: NAC is a precursor of the amino acid cysteine, which has two crucial metabolic activities.
Cystine: L-cysteine is one of only a few amino acids that may create disulfide bonds in the body. These disulfide bonds maintain the keratin strands within the hair together,allowing the hair to retain moisture and avoid dryness.
Pantothenate: D-Calcium Pantothenate is a vitamin B5 precursor that promotes hair development within the scalp. It delivers necessary nutrients while reducing hair fall, strengthening hair from the roots, nourishing follicles from inside, and encouraging the growth of current and new hair.
Selenium: Selenium activates an enzyme required for the body's vital antioxidants, such vitamin C, to regenerate. These aid to further enhance hair growth and hair renewal by removing harmful free radicals.
Copper: Copper peptides prolong and promote the hair's growth phase (anagen). The regrowth of hair will be more vigorous and take longer to thicken as a result. As a result,
the hair follicles' resting phase (telogen) is lengthened, and the amount of rapid hair loss is decreased (telogen effluvium).
Zinc: Zinc is a crucial cofactor for many enzymes and is essential to the health of hair follicles. Zinc also promotes faster hair follicle repair and prevents hair follicle regression.
Manganese:
Due to its function in collagen formation, manganese may encourage the creation of new hair. The essential protein collagen makes the skin more elastic and strengthens the hair and nails.
Folic Acid: Enhances hair volume and gloss, encourages hair development, and postpones the onset of premature greying.