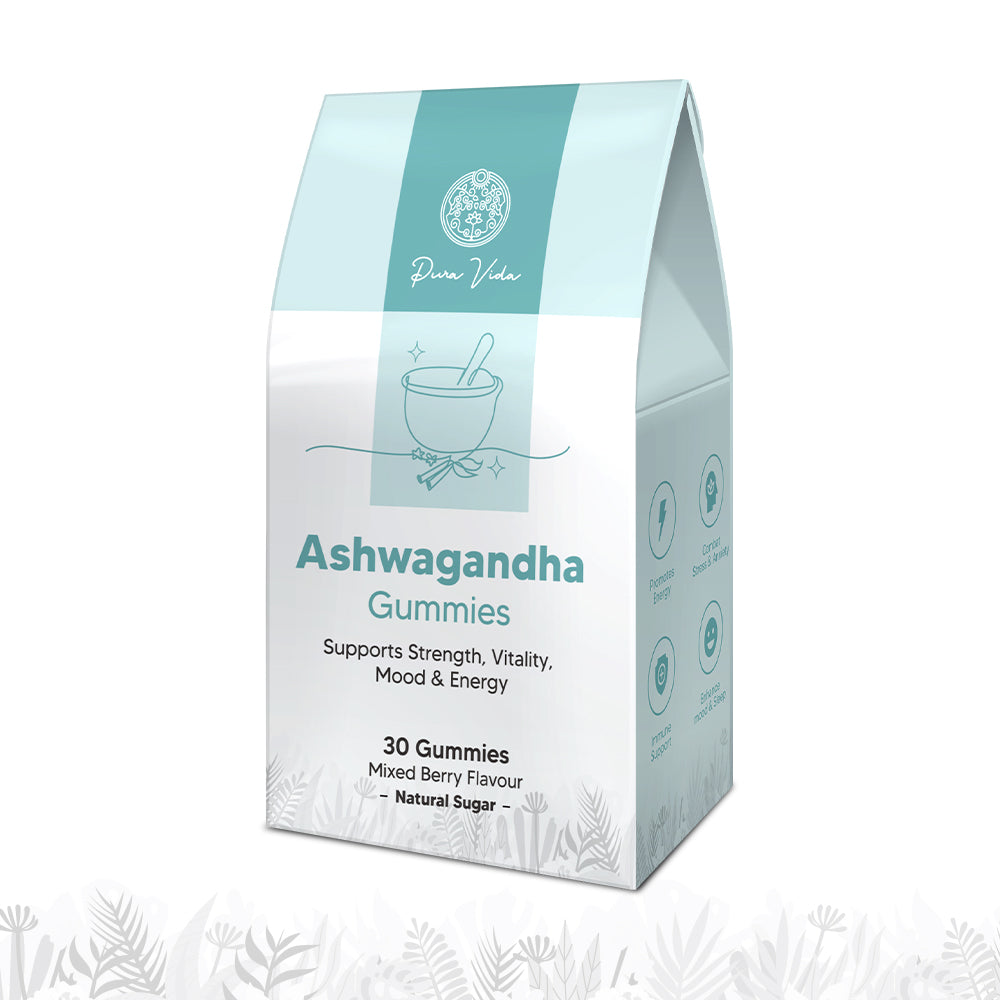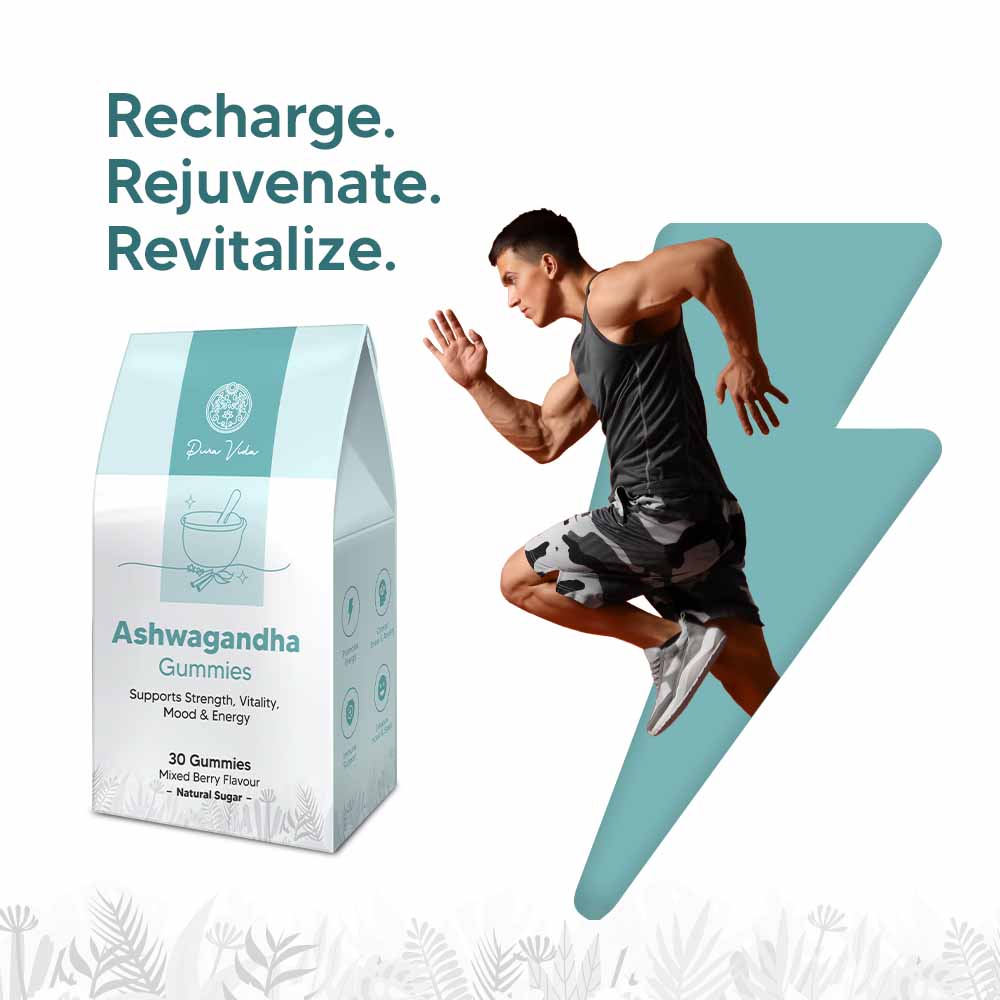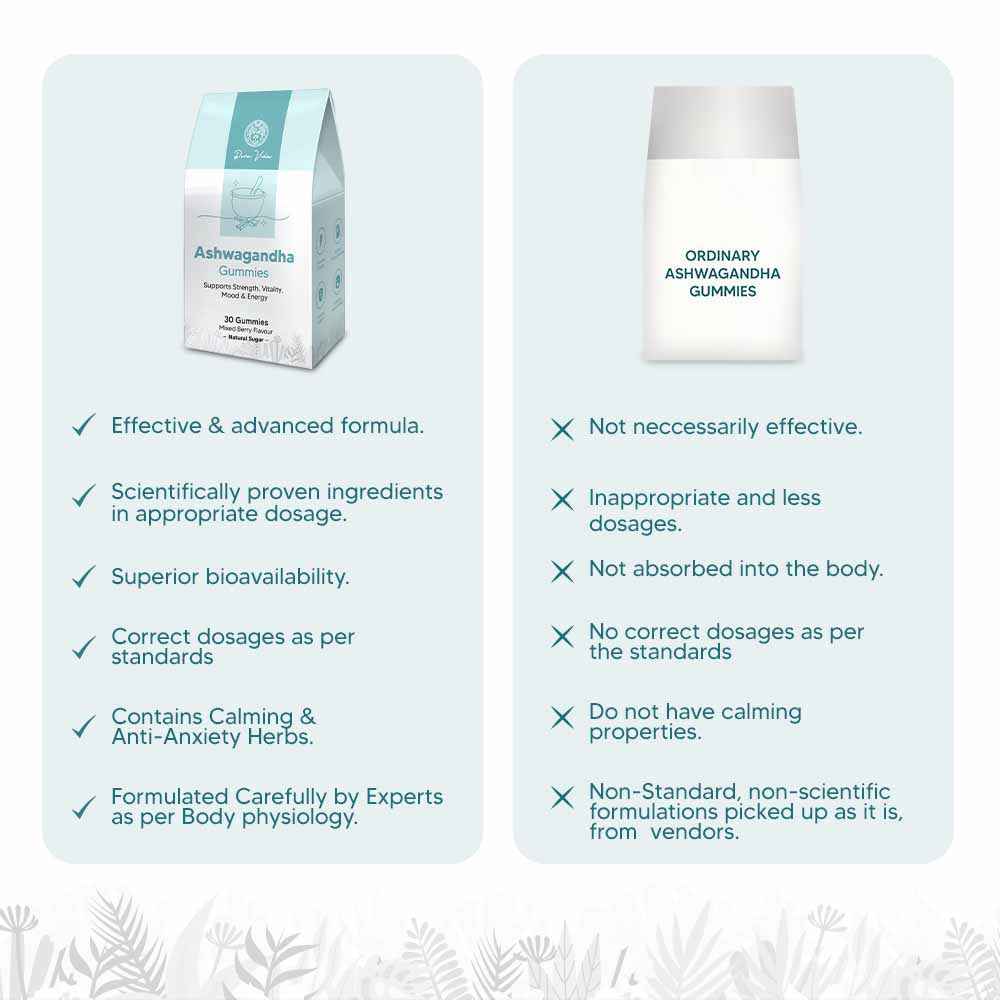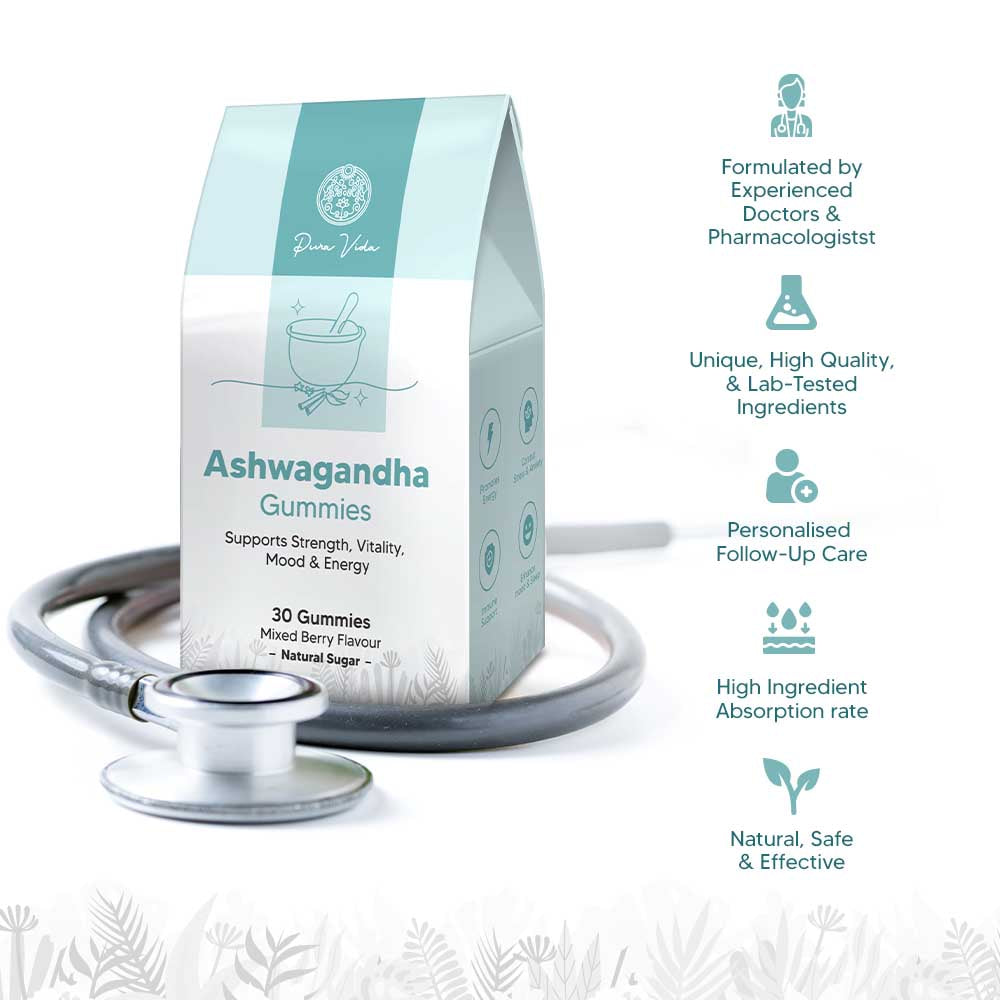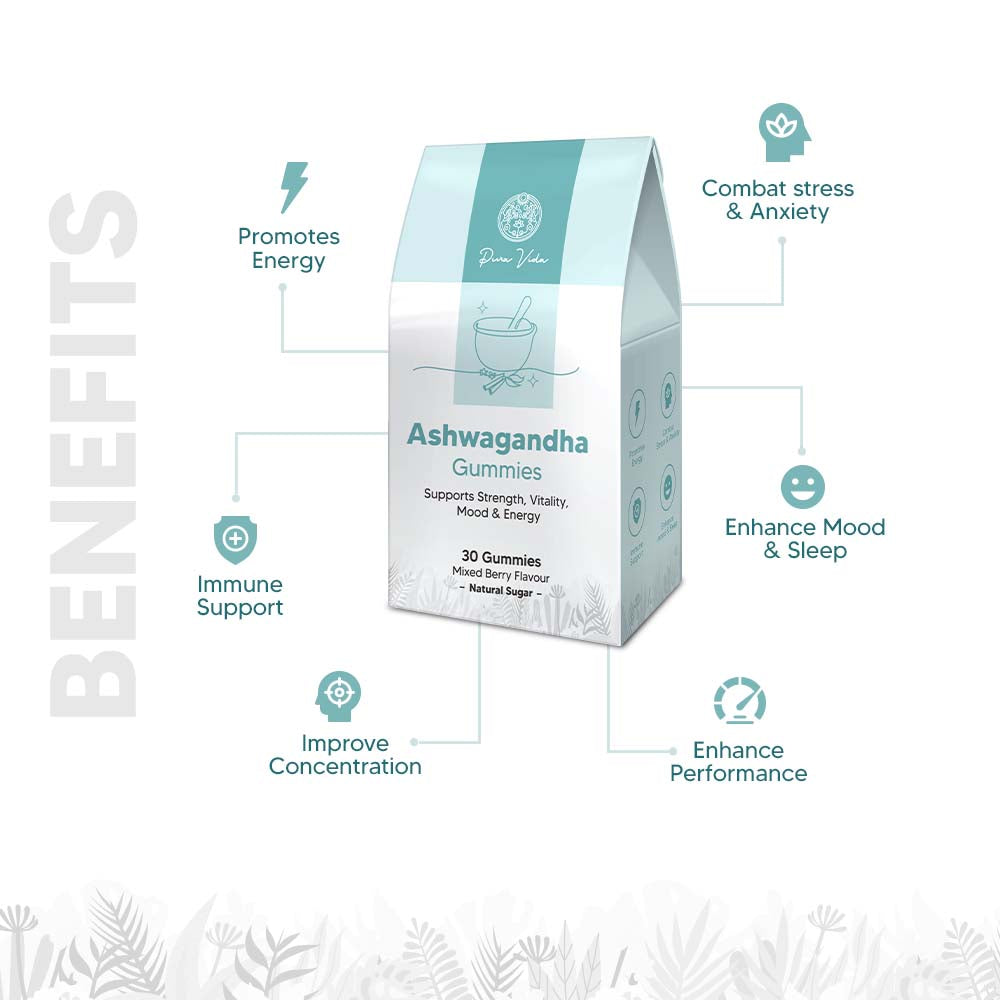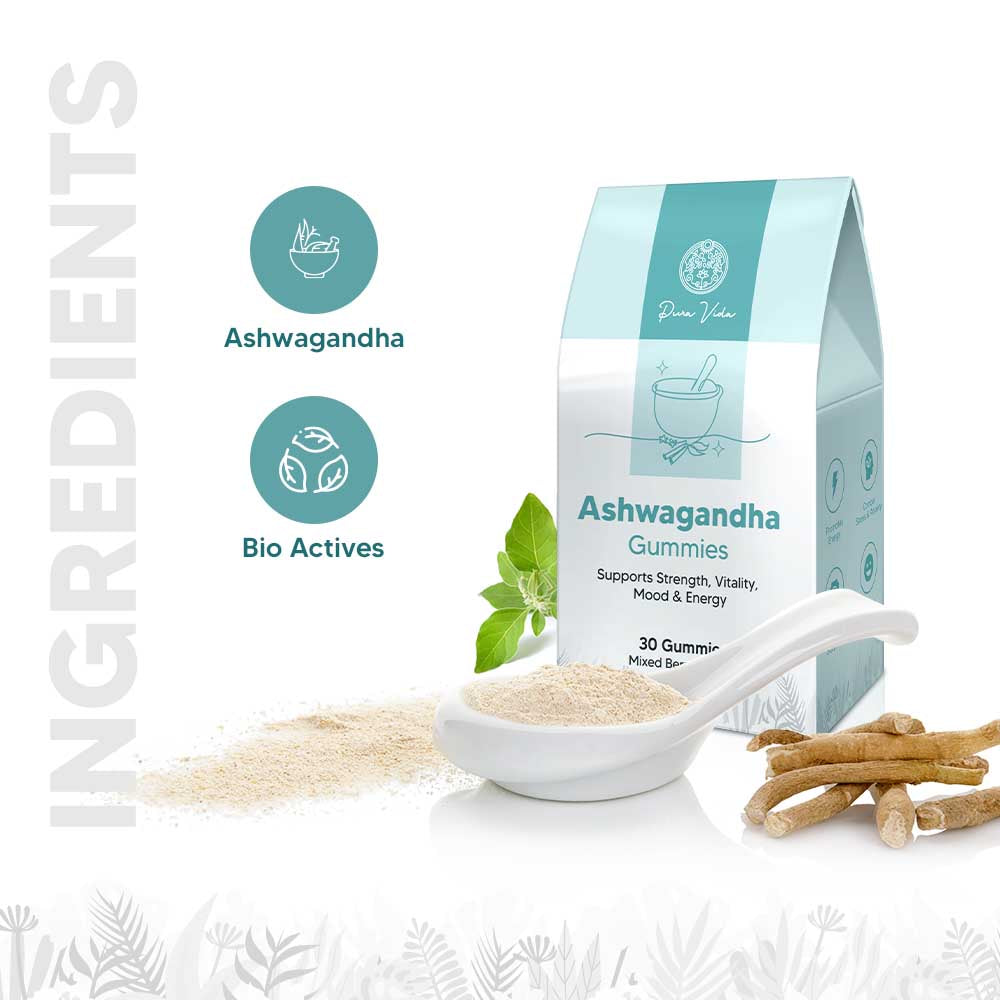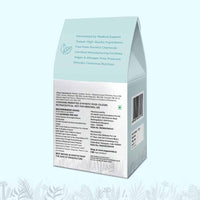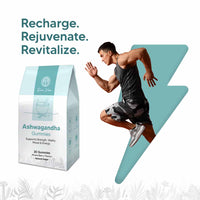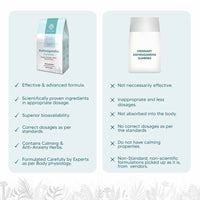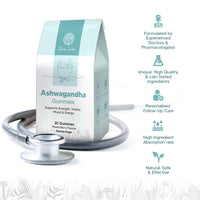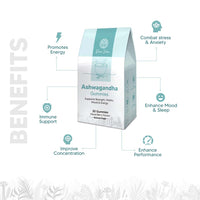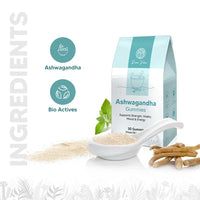 5526 Sold
Ayurvedic Ashwagandha Gummies
Rs. 649.00
Sale
Rs. 499.00
Description
Benefits
Dosage
Pura Vida Ashwagandha Gummies - Best choice to improve Strength, Vitality, Mood and Energy!
These high potency, pure Ashwagandha Gummies help maintain mental wellness, reduce effects of stress, help enhance brain function and also improve endurance in men & women.

Health benefits of theses high bioactive containing Ashwagandha gummies are scientifically backed by two decades of research and clinically proven to promote vitality, muscle strength, sleep, mood & known to relieve anxiety and stress. 

Each bottle contains 30 superior quality, non-GMO, soy free, gluten-free & gelatin free Ashwagandha gummies.
Pura Vida Ayurvedic Ashwagandha Gummies Benefits
- Improves mood
- Supports restful sleep
- Promotes calmness
- Post recovery support
- Sexual health
- Supports endurance
- Relieves stress
- Promote muscle strength
How to Take Pura Vida Ayurvedic Ashwagandha Gummies?
- 1-2 gummies are to be taken daily. Do not exceed recommended daily usage.
- For best results, take the gummies on an empty stomach 1 hour before or 2 hours after meals. 
- Avoid taking antacids, dairy products, tea, or coffee within 2 hours before or after this medication because they may decrease its effectiveness.
What does the doctor say!
Ashwagandha root extract has been proven beyond doubt about its beneficial effects on human body. When you are taking Ashwagandha supplements make sure that it is from a trusted brand like Pura Vida. Many forms and quality of Ashwagandha are available in the market and you must be careful to choose the supplement with 5% anolides  and in proper dosage. Too less is as bad as too much. 
Dr. Prabhakar Reddy
Frequently Asked Questions (FAQs)
Yes. You can surely take Pura Vida Ashwagandha gummies. They are natural and of high quality. Ashwagandha has been scientifically proven to help reduce stress & anxiety.
Yes, Pura Vida Ashwagandha gummies will surely help you improve your overall wellness, when taken regularly.
The Pura Vida Ashwagandha gummies have a high percentage of bio-actives and are made from the finest quality Ashwagandha root extract. They also contain ideal dosage, not too less or not too much.  
Yes, You can surely give them the Pura Vida Ashwagandha gummies. Hey are very tasty and the  children will love them. Ashwagandha has been proven to help improve brain & mental functions.
Yes, Pura Vida Ashwagandha gummies are a natural product. 
You feel less stressed with improved mood and energy when used regularly.
Ashwagandha is an evergreen shrub that contains withanolides clinically shown to help calm the brain, help releive stress and help lower blood pressure by reducing cortisol levels, help improve sleep quality, boost testosterone levels and promote overall wellbeing.
Ashwgandha gummies are enriched with 5% withanolides, know to promote plethora of benifits, usually the benifits are visible within few days and gradually improve with continued usage.
No, Ashwagadha gummies does not cause weight gain.
Ashwagandha extract with 5% withanolides was clinically shown to improve the quality of sleep in healthy adults. However, It does not immediately make you feel sleepy.
Studies have shown that ashwagandha can be an effective alternative treatment that helps people to relieve symptoms of stress and anxiety.
Pura vida Ashwagandha gummies are developed using refined methods and striclty adhere to FSSAI safety and dosage recommendations. Hence, there are no side effects of Ashwagandha when taken in controlled doses.However if you notice any unwanted sideeffects please consult your healthcare professional.
Jam-packed with antioxidants, Ashwagandha helps in boosting your immune system and thus redirects your energy back to the weight loss process.
No, Ashwagadha gummies does not cause hair loss.
No, Ashwagandha gummies are considered to be safe, when taken as prescribed. With prolonged use however in men, ashwagandha positively impacts the body by reducing the stess induced cortisol levels and promote testosterone levels.
Yes, Ashwagandha is a medicinal herb that holds antioxidant, antibacterial, and anti-inflammatory properties. However there are no clinical eveidences about ashwagandha benifits for skin.
Ashwagandha rejuventaes the body, however there is no clinical evidence about its anti aeging properties.